Updated July 2, 2013
Winner of the Best New Canadian Christian Author Award, for her novel,
One Smooth Stone, published by Castle Quay Books
The sequel, A Tumbled Stone will be released by Word Alive Press in April, 2012
Winner of the Award of Merit for her
devotional book,
Spur of the Moment
Marcia Lee Laycock's books on Goodreads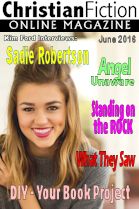 Christian Author and Speaker
Marcia Lee Laycock
VineMarc Communications
"Writing that is grimly real yet deeply hopeful" - Mark Buchanan
"Let my teaching fall like rain
and my words descend like dew,
like showers on new grass,
like abundant rain on tender plants."
Deut. 32:2
MY NEWEST NOVEL, A TUMBLED STONE
was recently shortlisted in
the contemporary fiction category at
The Word Awards (Ontario, Canada)
The story deals with the issue of unwanted pregnancy
To Buy just click the Paypal Button
or contact Marcia AT vinemarc DOT com
See More Books
NEXT ONLINE COURSE STARTING November 1st, 2013
It is my goal to encourage and to inspire.
Please take some time to get to know me and my work. And don't hesitate to contact me - I love hearing from readers and writers.
Follow my BLOG
"And let us consider how we may spur one another on
toward love and good deeds."
Hebrews 10:24

This work is licensed under a Creative Commons Licence.
NEW E-Book Now Available - click on title below
Inspiring words for writers of faith
Click this link to explore Smashwords
Visit my author page on Facebook -
www.facebook.com/marcialeelaycock